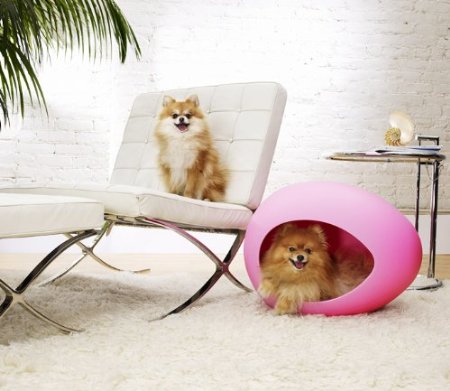 Dreaming of a cool dog house for your best friend? Have you been lamenting that your small dog's bed is an eye sore and definitely not modern enough for your home? Well look no further… designed around your pet's instinctual needs, pEi Pods are safe and nurturing habitats that complement your living space – and it's definitely a cool dog house.
The rounded design mimics cave-like sanctuaries that animals gravitate instinctively toward for protection and relaxation, while the sleek, elliptical exterior accents your interior design and enhances your living space. It's safe, very durable, easy to clean, and recyclable (both the pillow and pod).
Your Pet Lonely? [5 Best] Texas Vac...