Product Description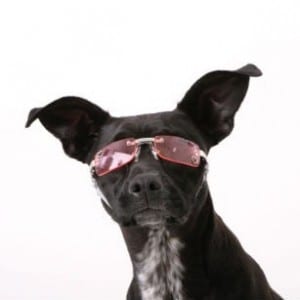 Doggles K9 Optix Sunglasses for Dogs
These fashion forward sunglasses have pink lenses with a tiny gem-studded heart shape on the left lens.
Just like humans, dogs benefit from eye protection, whether its from wind and debris or protection from UV light.
Plastic lenses are provide UV blocking protection and are shatterproof. Sunglasses secure with included adjustable, elastic band. Also comes with an elastic head strap to use to stabilize glasses, if needed.
Sizes: X-Small, Small, Medium, Large
Buy at Dogsized via our affiliate partner PetSmart.